Once you start researching posed newborn photography you'll soon find that many photographers only offer newborn photos for babies aged two weeks old or younger. In fact, you may find that some photographers prefer a tighter window, and will want to photograph your baby when they are under ten days old.
So what happens when you've missed this two week window? Have your chances of some gorgeous, posed photographs of your new baby disappeared?
Depending on how old your baby is, it may not be too late. In this article I'm going to explain:
Why this two week window for posed newborn photography is so important.
What your options are if your baby is older than two weeks and you would still like some professional newborn photographs taken.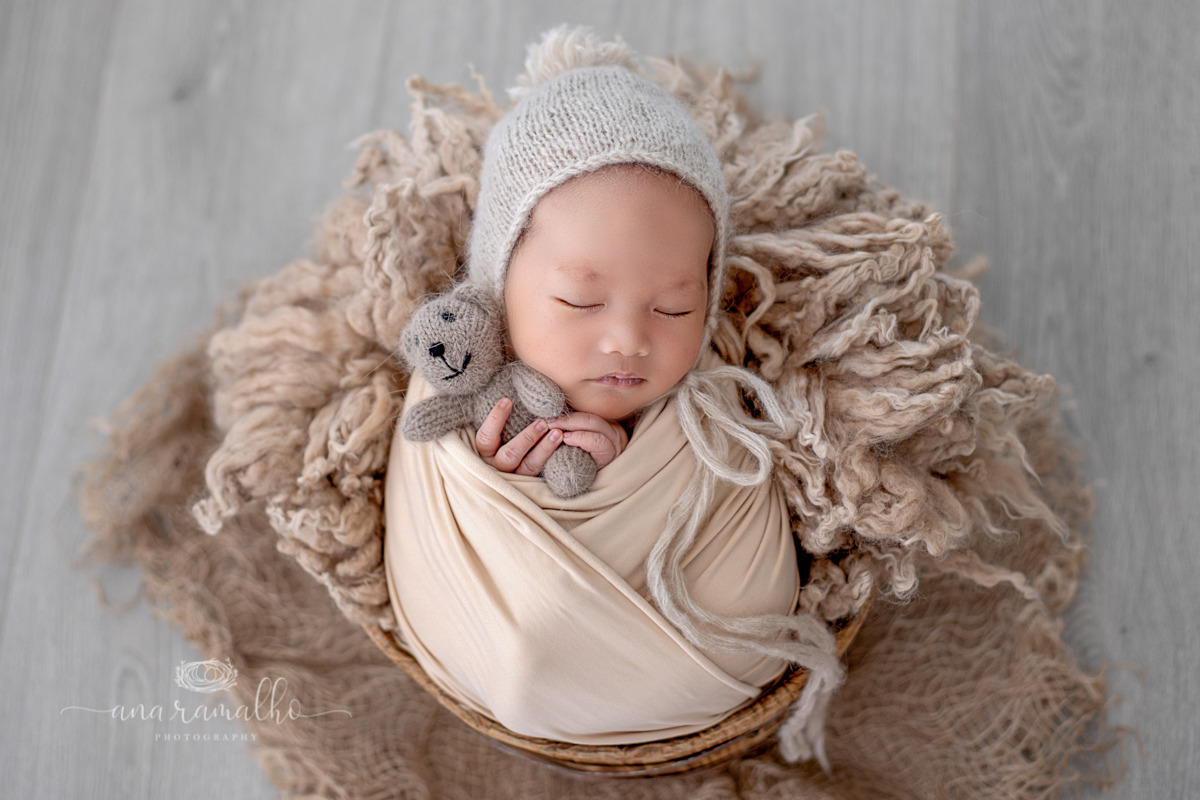 Photo by Ana Ramalho - A four week old baby boy photographed at an older newborn session.
Why might some families miss the two week window?
If you've found yourself searching for a newborn photographer after the two week window, you may feel like the only one who has missed it but you are definitely not alone. There are many reasons why you may have missed the two week window:
Spending an extended period of time in hospital because mum or baby requires some additional care after the birth.
Babies being born prematurely, which may also result in an extended hospital stay.
The photographer falling ill or needing to postpone the session.
You didn't have the time to arrange a shoot before your baby was born.
Why is the two week window so important in newborn photography?
So why is this two-week window so important, and what changes on day fifteen that makes posed newborn photography so difficult? This two-week (or ten day) window is really a guideline rather than a rule. Typically, when a new baby is aged two weeks or under, they'll spend long periods of time asleep, and will naturally enjoy spending time in the fetal position, which results in them also being comfortable in newborn photography poses.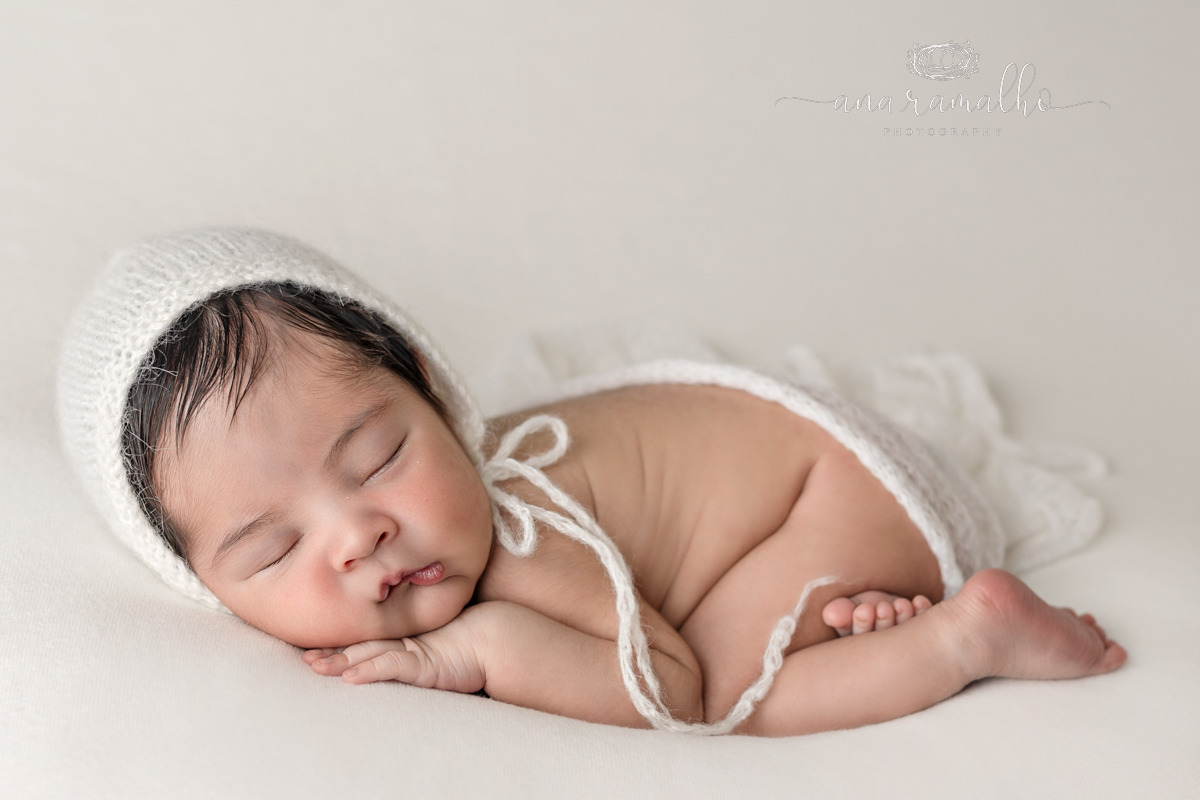 Photo by Ana Ramalho - A two week old newborn baby boy
Posed newborn photography with older babies
After two weeks, babies will typically start to spend longer periods awake, uncurl, stretch out and grow larger. As these changes happen the likelihood increases that a baby may not be able to manage some of the poses, and may spend a larger proportion of the shoot awake.
This is why some photographers insist (and most others prefer) on photographing newborn babies within the first two weeks. It means that you are more likely to have a set of photographs that are similar to the photographs in their portfolio.
However, it is possible to create beautiful posed newborn photos after two weeks of age and many photographers (myself included) will photograph babies who are older.
When a photographer accepts a booking for a posed newborn shoot with a baby older than two weeks, they may have a few provisos. For example, it may not be possible for them to achieve all of the poses they usually achieve with younger babies. Your gallery may include more photographs of your baby awake than a gallery with a younger baby, and if your baby is unsettled they may have to spend more of the time being wrapped up.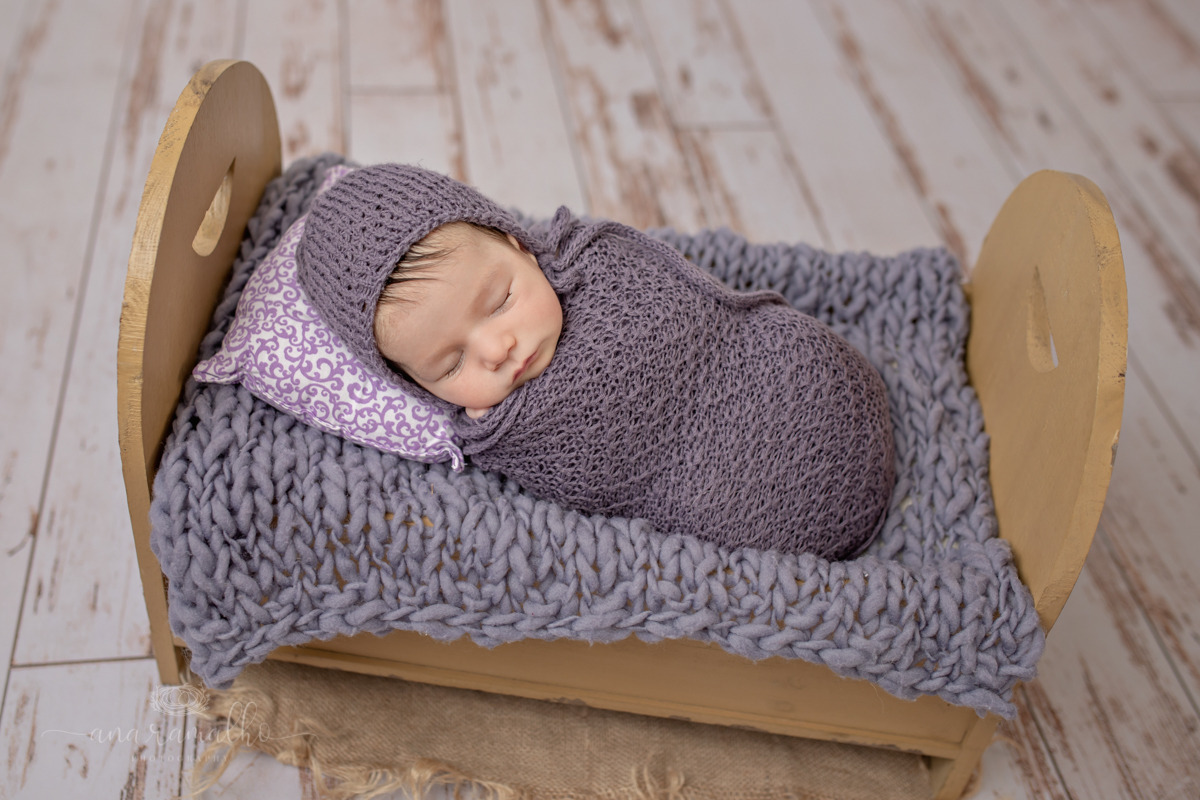 Photo by Ana Ramalho - A four week old baby girl photographed at an older newborn session.
You might also find that other photographers offer a different kind of shoot for older newborn babies, where they focus on the poses that are suitable once your baby is more alert and less flexible.
What are my options if I've missed the two-week window? So, if some photographers will photograph babies over two weeks, what are your options if you've missed the window?
First of all, I recommend asking the photographers you're interested in having a shoot with. Most likely, every website you read will talk about the two-week or ten-day window, as this is the preferred time for newborn photographs, and the best time to achieve the type of work you see on that website. But if you ask to each photographer you'll probably find that some will be happy to photograph slightly older babies and some may offer special sessions for older newborns babies.
Now you might be wondering, how old is too old? And this answer really depends on the individual photographer. For some it may be three weeks or four weeks. For others it could be six or eight. That's why I recommend speaking to each photographer individually.
If you find that all of the photographers think your baby is too old for posed photographs, or don't have any availability to photograph them you have two other options:
1. A lifestyle newborn photography shoot: Lifestyle newborn photo shoots typically take place at your home, and tend to focus on your baby within their new environment and their connections with their family. Because there isn't as much posing involved many photographers will offer lifestyle newborn photography sessions up to six or even eight weeks after your baby has been born.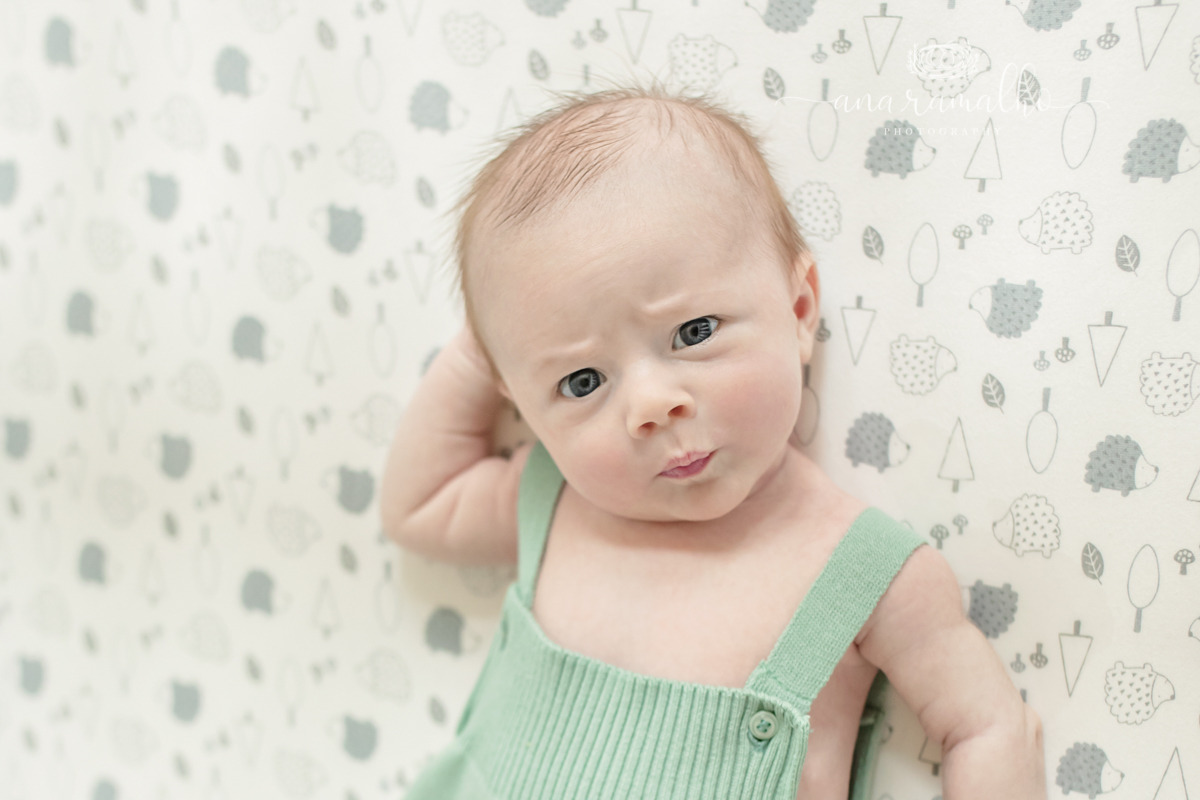 Photo by Ana Ramalho - A five week old baby boy photographed at an older lifestyle newborn session.
Related article: https://www.anaramalhophotography.com/post/posedvslifestyle
2. Waiting a month or two longer until your baby is three to four months old: By three to four months babies are typically more settled, able to hold their head steady and have started to smile and engage with others. This is an ideal time for photographing babies and is particularly popular with families who have missed the opportunity for a newborn photo shoot.
What's Next?
I hope this guide has helped you to understand your options, if you have missed the two week window for posed newborn photography.
Also feel free to text or e-mail me directly. (303) 472.0696 ana@anaramalhophotography.com